Power Hour is a time where K–8 students connect with content, with each other, and with great teachers for a fun and uplifting hour that parents don't have to plan and direct! Gather your children around each day for a history, literature, science, geography, art, or music discussion. They will dive deep into the subject of the day, exercise with Coach Yahosh, participate in student sharing, join a read-aloud session, play Kahoot!—and much more.
Power Hour involves children from ages two to tween. You really have to see it to believe it—the magic of siblings and friends coming together online to experience superior academics and receive spiritual insights.
To join Power Hour, sign up for a Family School monthly or lifetime membership—then add the Power Hour service to your account for each child participating (under age 5 is free). We'll have several morning and afternoon times available, so you can find an hour that works best for your family.
History with Mr. Ruel
(Restoration, Expansion, and Civil War)
Smiles and greetings from the lovely hills of Pleasant Grove, Utah, where Ruel and his wife Tresa live. They have seven children and three grandchildren. The Lord, through a very unconventional education path, brought him to American Heritage School where he has been happily teaching for thirteen years and he is looking forward to many more to come. He learned very quickly that understanding and teaching principles and truths of law and love, particularly when it comes to protecting and honoring the family, is his life's mission and his desire is to honor our Heavenly Father in all he says and does.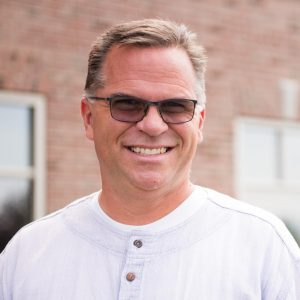 Literature with Mrs. Kristy
(Strengthening Character)
Kristy Swenson was born and raised in the San Francisco Bay Area. She moved to Utah to attend Brigham Young University where she graduated with a bachelor's degree in Elementary Education with minors in Music and Marriage Family Human Development. While attending school, she had the opportunity to participate in a study abroad program to learn literacy techniques in the New Zealand school system. After teaching both first and third grades, Kristy started a family with her husband, Rob (who teaches music at American Heritage School.). They have three boys and one girl. While balancing the demands of motherhood, she has continued to work as an online teacher for VIPKid teaching English to children in China in the early morning hours. Kristy enjoys traveling, playing the piano, interior design, and spending time with her family. She is always looking for new family field trips and activities to explore together.
Science with Coach Yahosh
(Zoology)
Yahosh Bonner was born the fifth of eight children in Las Vegas, NV. He comes from an accomplished musical heritage. He and his wife Vanessa have 2 boys and a girl. Malachi 10, Samaiah 6, and Nehemiah 4.
Currently he is a cohost on BYUtv's Family Rules and a teacher and Athletic Director at American Heritage School. In addition, he is a recording performing artist. Yahosh has shared the stage with Gladys Knight, Steven Sharp Nelson from The Piano Guys, Alex Boyé, and many others.
Recently he stared in the movie called Green Flake, which is an award-winning film soon to hit the stores! Yahosh currently runs his own YouTube channel and encourages all hip hop, R&B, and music lovers to subscribe. Yahosh's love of music is rooted in his faith. He looks forward to sharing the gift of music "to bring the spirit into every performance."
Geography with Mrs. Afua
(South America)
Afua Daines is British with a rich Ghanaian heritage. She was born and raised in London, UK, graduating from Bournemouth University in Business and a Masters in Information Technology. She is currently in the throes of a doctorate program in Instructional Design Performance and Technology. She taught for several years at Challenger school until her oldest son graduated and decided to move all four of her sons to American Heritage school. When she is not working or, studying, Afua loves to entertain friends and family with healthy food and laughter.
Art with Mrs. Abbie
(Art of the Reformation & Dutch Golden Age)
After a lifetime as a driven homeschooler herself, Abbie Card attended Brigham Young University and graduated in Theater Arts Education. Abbie is passionate about storytelling, laughing, family, and individual connections—especially in teaching. Abbie is thrilled to be using her broad skill set at American Heritage to write scripts, record lessons, and coach Power Hour, as she helps build the worldwide homeschool empire—I mean, community. She and her husband love making music and hosting epic Halloween parties, and are excited for their first child to be born this coming January.
Music with Mr. Jake
(Music—Impossible to Silence!)
Jacob Earnest is from Culver, Oregon. A very small town in the middle of nowhere in the middle of Oregon. He did a bachelor's degree at BYU Idaho and served a mission to British Columbia Canada as well. He has a master's in education and he's currently working on a PhD in Self-efficacy and religious narrative. He also loves acting and performing in various ways whether it be through improvisational theater or storytelling. He has a great devotion to his faith in God and considers that is absolute the number one priority. He also likes pancakes with sliced up hot dogs in them and will try and convince anyone of their goodness.